We have 15 caskets in our showroom along with a full size vault display to let people see what a burial vault looks like before it is being used.
We also have a nice selection of urns and 6 register book sets to chose from.
Casket Prices start at $1,200.00 for a non-gasketed casket and go up to a Solid Copper which is a Gasketed Casket at $8,150.50
There are plenty of Caskets in between to chose from in our casket selection room.
We carry caskets from Batesville Casket and The Haven Line Casket Company.
Contact Us Online or Call (570) 654-3741 to schedule an appointment and visit our showroom.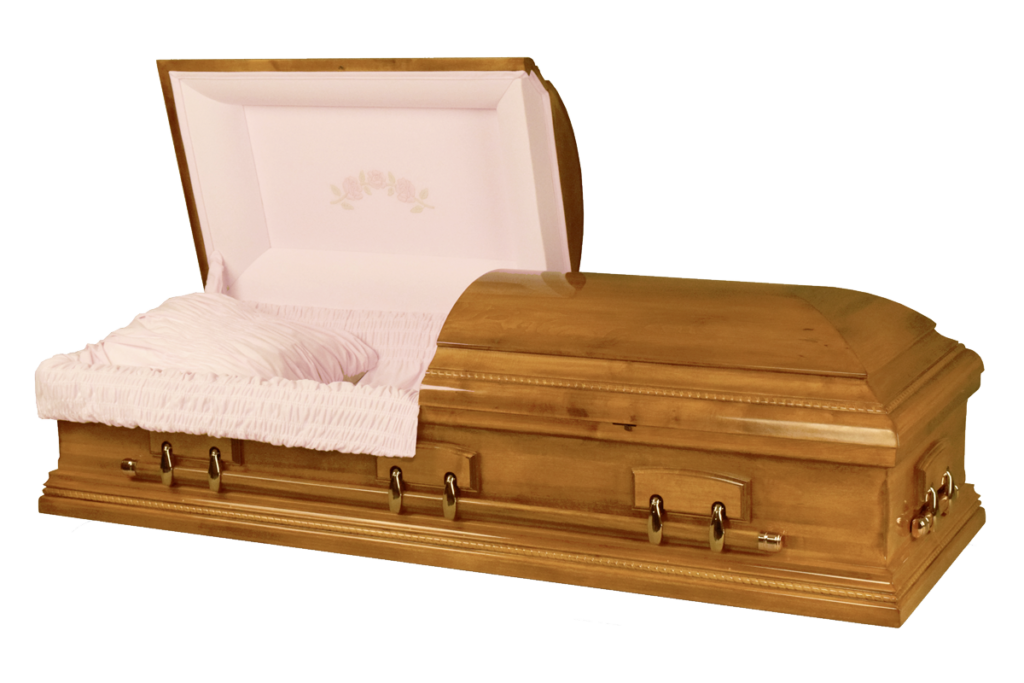 Note: Burial Vaults are usually required by the cemetery. The basic burial vault which is a non-sealed vault starts at $1,695.00. The Tri-Guard Elite is priced at $3300 and seals the grave and offers four layers of protection.